Current Exhibitions
Exhibition News!!!  Two of my paintings have been selected into current juried exhibitions.
One is at The Rooms Provincial Gallery, St. John's, Newfoundland & Labrador. ( http://www.therooms.ca/artgallery/ ) It is open from April 28 – May 17, except Mondays. Check it out with the 34 other visual arts pieces selected for this year's Government of NL Arts & Letters Awards Exhibit.
The second is in the 2015 National Juried ONLINE Exhibition of the Society of Canadian Artists.( http://www.societyofcanadianartists.com/content/home/home.aspx ). Check out the site to see the work selected from artists from coast to coast.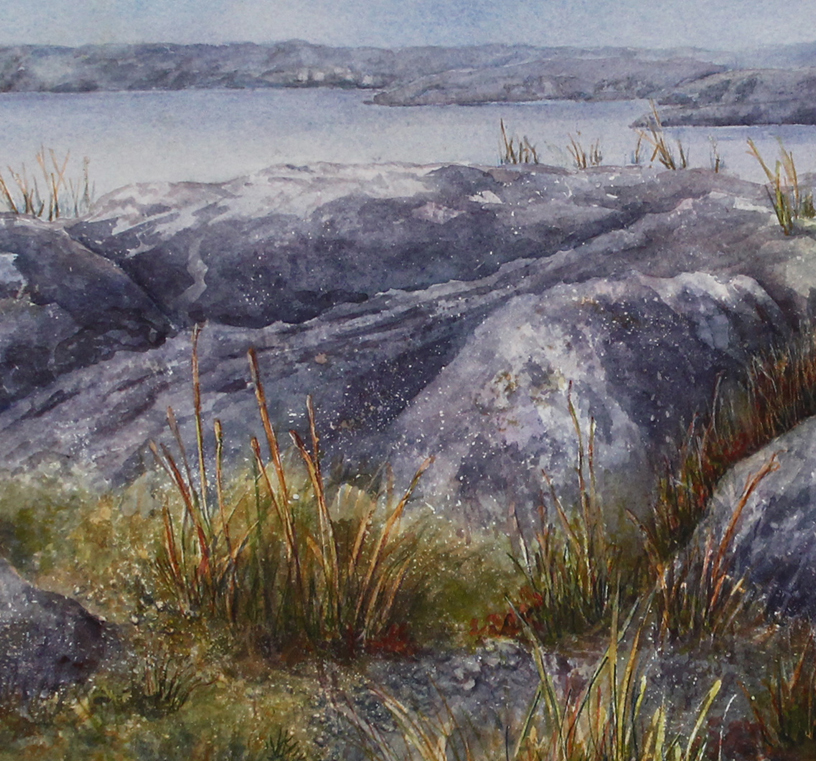 Each of my paintings in these exhibits is a landscape from Signal Hill, a fascinating landmark near my home in St. John's, Newfoundland & Labrador. The Hill has a very colourful history and wonderful hiking trails, but what catches my attention is the amazing profusion of  plants surviving in the crevasses of 500,000 year-old rocks,
Detail from Painting (c) Margaret Walsh Best